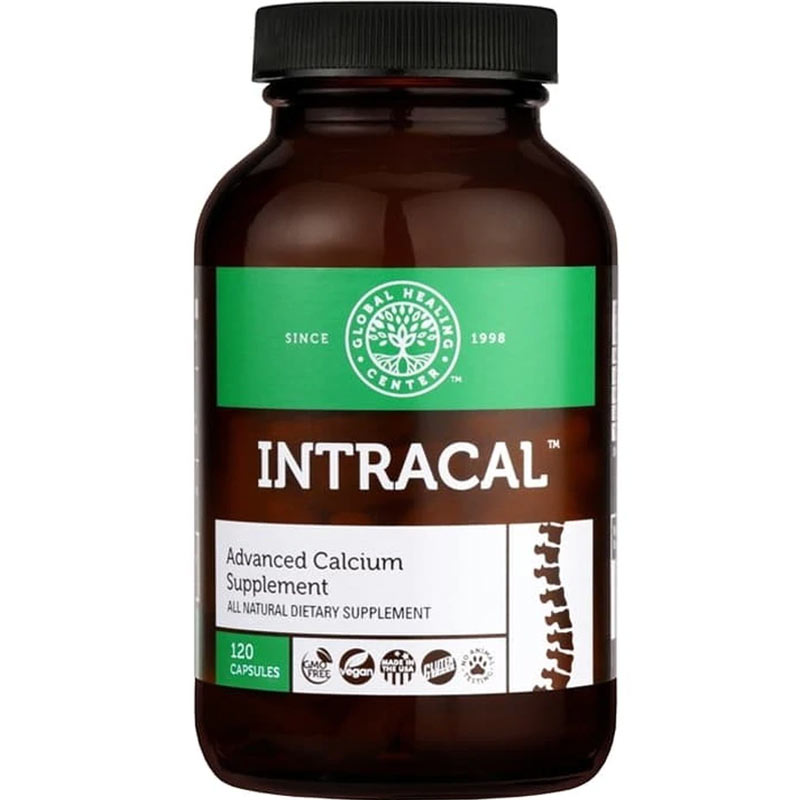 IntraCal is the best and most bioavailable calcium supplement available and is now ready to order right here in Australia from Detox4life.   It's is a highly advanced combination of Calcium Orotate and Magnesium Orotate that's easily absorbable and promotes bone and skeletal health.
We are what we consume, yet we are what we absorb.  Global Healing Center has created Intracal, the most absorbable form of calcium available on the market and ready to order right here in Australia and will be shipped express.
We all know that calcium is essential for bone and teeth health, but did you know that calcium is also needed for…
Cardiovascular Health
Necessary amount amount of calcium plays an important role in other functions such as nerve transmission and muscular function. Adequate calcium supports cardiovascular health and normal blood pressure.
Promotes an Alkaline State
Calcium is one of the major elements used in maintaining your blood's pH levels and promotes an alkaline state to encourage good health.
You may have extra requirements for calcium, if you are at or approaching middle age.   Do you have other health concerns that require you to be more vigilant about your calcium intake? Are you pregnant or nursing? There are many common situations where adequate calcium is absolutely vital.   Calcium is available in food but if your diet isn't always perfectly balanced, you might not be getting all the calcium you need. An effective and high quality calcium supplement like IntraCal bridges the gap between your body's calcium needs and your dietary calcium intake.
INTRA CAL WAS DESIGNED UPON DR NIEPER'S GROUND BREAKING RESEARCH
Dr. Hans Nieper, a physician and experimenter, believed minerals in an orotate form pass through cell membranes easily without breaking apart and reach the areas where it's needed most. The unique molecular structure of calcium orotate is able to penetrate bones, cartilage, and other tissue to act as a superior mineral transporter.
Dr. Hans Nieper's explanations rely heavily on a theory called "fixed pore mechanism," which suggests attaching a carrier molecule, Orotic Acid (B-13), to the compound being transported. This research has inspired the creation of mineral chelates called orotic acid chelates (or orotates) which offer a 20-fold increase in mineral utilization.
Dr. Nieper often combined magnesium orotate with calcium orotate to achieve optimal effect. Magnesium orotate acts as a "transporter" to help push calcium more efficiently through your cells so it can reach bones, brain, and the cardiovascular system. Magnesium promotes the proper absorption of calcium by your bones and is vitally important for a healthy cardiovascular system.